---

Designed in a typical Tunisian style, the Medina, surrounded by traditional ramparts, is a high-quality leisure and cultural space comprising:

Residential area, with accommodation in traditional "Dars" and "Foundouks".
Souks with artisans selling goods from their stalls.

Entertainment areas including a theatre, nightclubs, museum and restaurants.

CARTHAGO Theme park retracing the steps of HANON and the aventures of the BARBEROUSSE brothers.

Promotor :

Société Poulina
GP 1 Km 12
2034 EZZAHRA TUNISIE
Tél +2161 482 422
Fax +2161 482 534
Email : info@medina.com.tn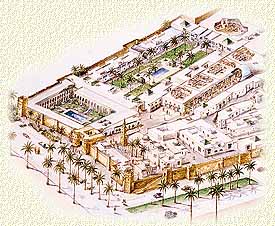 The traditional village will be
constructed over an area of
5,5 hectares.